Experience our state-of-the-art GIF Photo Booth that adds fun and excitement to any event.
Capture stunning photos, gifs, boomerangs and videos.
Capture your most flattering angles.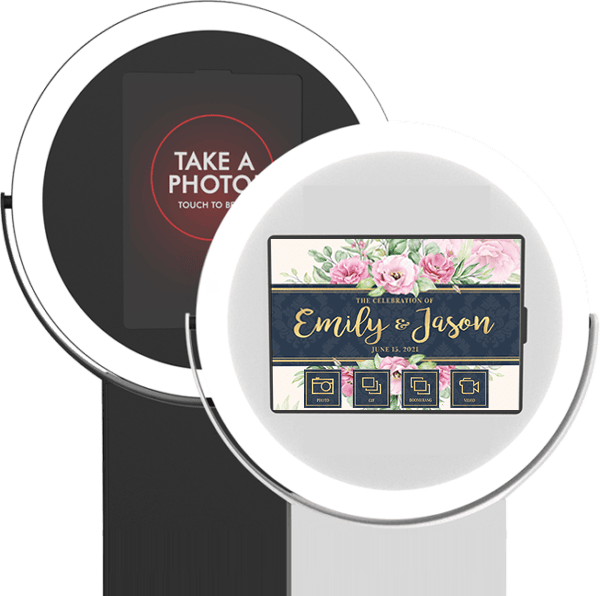 Our booths adapts to your style, allowing you to create personalised photo experiences.
Make every moment count by capturing a variety of content, simultaneously!
Capture regular 'still photos' like a typical photo booth.
Our Photo Booths offer a range of layout options to perfectly match your style, allowing you to capture stunning photos that will be cherished forever.
Bring your photos to life with stop-motion GIFs.

Our booth captures a series of photos and turns them into animated GIFs that are sure to impress.
Add a touch of fun and playfulness with our boomerang experience.

Our booth creates looped images that play forwards and backwards, adding a unique twist to your event.
Record short videos to capture messages, dances, or any other memorable moments.
Our booth lets you create lively video clips that you can share with friends and family.
Add extra sparkle and elevate your photo booth experience with exciting effects that make your content stand out. From filters to overlays, our effects will make your photos truly remarkable.
'Kardashian' Beauty Filter Effect
Take advantage of our branding features to enhance your event and increase brand awareness. Customise the photo booth experience with your company's branding and leave a lasting impression.
Ensure a seamless user journey from start to finish, making it easy for guests to interact with the photo booth.
Collect valuable data and feedback from guests with GDPR-compliant forms, questionnaires, and surveys.
Engage your guests with interactive features like scratch-to-win and spin-to-win competitions.
Book Your GIF Booth Today!
Don't miss out on the fun! Book our GIF Photo Booth today and create unforgettable memories at your next event.