London's Leading
GIF Photo Booth Hire
For
Weddings,Brand Activations,Private Parties,Corporate Events,Bar Mitzvahs,Trade Shows
Welcome to GIFPIX, the premier provider of GIF photo booth hire for weddings, parties and corporate events. Starting from just £299!
We specialise in creating engaging, shareable moments that will leave a lasting impression on your guests. If you're searching for a fun and unique way to capture the memories of your special occasion, our GIF photo booth hire is the perfect solution!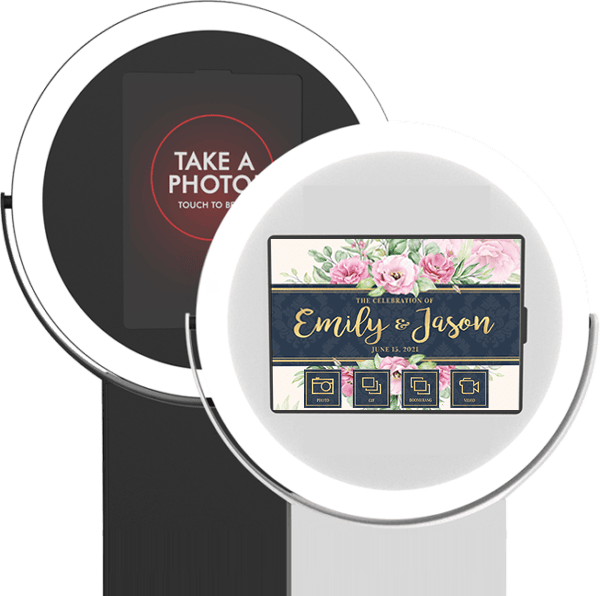 "The nicest looking GIF Booths!"
- Trusted by over 500 clients across the UK!
Unleash the Magic of Animated Memories
Customised Features for a Unique Experience
We offer a variety of features to enhance your GIF booth experience. From custom frame designs to beauty filters, we ensure that your photos and GIFs become instant sensations.
Whether you're creating Facebook posts for a wedding or capturing instant Instagram story moments for a social event, choosing a GIF booth from GIFPIX guarantees an unforgettable online presence.
'Kardashian' Beauty Filter Effect
How Does the GIF Photo Booth Hire Work?
Hiring a GIF booth from GIFPIX is a seamless and straightforward process. Our friendly team will guide you through the steps to ensure that your booth is set up at your venue and ready to create memorable moments for your guests.
We'll discuss the best solution for your event requirements + goals
Our designers will create something stunning to match your theme​
On event day, we'll deliver and setup the GIF Photo Booth
Relax and let your guests create and share awesome content​
Access your gallery & data analytics in real-time
Flexible Setup Options to Suit Any Event
At GIFPIX, we recognise the importance of creating unforgettable experiences for your events. That's why we offer flexible setup options to ensure our GIF photo booth seamlessly adapts to suit any occasion. Whether you're organising a birthday party or marketing your business, our versatile solutions guarantee a perfect fit.
With our flexible setup options, we guarantee a tailored and hassle-free experience that aligns perfectly with your event's vision and requirements.
Contact us now to discuss your event needs, and let us create a memorable and engaging GIF photo booth experience that will leave a lasting impression on your guests.
Our Comprehensive GIF Booth Hire Package
Animated GIF photo booth (Black or White)
2 hour hire (+ additional time for set up & take down)
Unlimited content with your personal message/logo/branding
Email, text and QR code sharing
Online gallery + digital downloads
Social share report
Delivery, set up & take down within London
Remote technical support + emergency assistance
Additional hours/days of hire (active and/or idle)
Printer add-on to print 4″x6″ photos
Beauty filter & effects
Dedicated attendant/brand ambassador
Advanced features
Backdrop choice
Custom backdrop
Prop signs
Guest book
Dedicated sharing stations
Full branding solution
Frequently Asked Questions
What's the difference between a GIF Booth and a regular Photo Booth?
A GIF Booth incorporates advanced technology to capture various types of content, including photos, GIFs, boomerangs, and videos. It offers a contemporary take on the traditional photo booth, making it a versatile and impactful social tool.

Thanks to its compact design, the GIF Booth requires minimal space for setup, allowing for increased flexibility and convenience.
How much does it cost to hire?
Our standard 2-hour hire package begins at an affordable price of £299.
If you wish to include any additional features or customisations, visit our
booking page
for a personalised quote tailored to your specific requirements.
What type of content can the GIF Booth create?
Our GIF Booths offer complete customisation options, providing your guests with the flexibility to choose between capturing a single photo, a series of photos to create a GIF or Boomerang, or a short video that is instantly processed. You have full control over enabling or disabling each of these options, and you can also incorporate advanced features such as surveys, photo mosaics, advertisements, and many other exciting functionalities. For a comprehensive list of all the available features, please refer to our
full feature list
.
Does your GIF Booth print photos?
Absolutely! You have the option to include a printer in your booking for the GIF Booth. This allows users to conveniently print their photos right from the booth.

Rest assured, we utilise professional-grade photo printers that can swiftly produce a high-quality 4″x6″ print in under 15 seconds.
Sharing your photos, GIFs, boomerangs, and videos from the GIF booth is incredibly convenient. Users have the ability to instantly share their creations directly from the booth itself. They can choose to email or text the content to themselves for quick access. In addition, a QR code can be scanned to receive the files.

To further enhance the sharing experience, we offer a dedicated sharing station that can be strategically placed anywhere within the event venue. This not only helps to expedite queues but also serves as a valuable tool for data collection purposes.
Is an internet connection required?
No, we make all the necessary preparations in advance before setting up the GIF Booth at your event venue. This means that users can enjoy the GIF Booth experience without requiring an internet connection.

However, to receive their content immediately, an internet connection is required. In situations where there is no internet connection available, users will still be able to create their content, and they will receive it as soon as an internet connection becomes accessible.
Do you need mains power? Are your GIF Booths battery powered?
Our GIF Booths are designed to be highly versatile and convenient in terms of power requirements.

For events that are under 6 hours in duration, our GIF Booths are completely battery operated. This means that mains power is not typically needed during these shorter events.

However, for events that exceed 6 hours, we offer the option to either replace the built-in battery or connect the booth to a mains power supply to ensure uninterrupted operation.

Please note that certain add-ons, such as a printer, may require access to mains power. If you choose to include such add-ons, we will ensure that they are appropriately powered. Rest assured, our team will work closely with you to determine the most suitable power setup based on the specific requirements of your event.
Ready to capture unforgettable moments and share endless fun?
Book our GIF Photo Booth experience today and make your event truly memorable! Contact us now to secure your spot and let the GIF magic begin.